Talk to your
future university
at our virtual event
Meet international universities, colleges and government organisations from around the world who will answer all your questions.
REGISTER NOW
https://africa.talkglobalstudy.com
Exclusively for African students
This online event will help you find your perfect university match and achieve your goal of studying overseas!
Register Now
Saturday, 20 March
10 am – 2 pm
West Africa Time
11 am – 3 pm
South Africa Time
12 pm – 4 pm
East Africa Time
What happens at the live event?
Go Global
Meet universities and colleges in up to 15 countries.
Live Conversations
Talk via chat, audio and video calls.
Info Hub
Attend live seminars and info sessions.
Explore All Your Options
Search from short courses up to postgraduate degrees.
Change Region
How does Talk Global Study help me?
Register for the free event

Check your emails and set a calendar reminder.
Connect online

Meet up to 40 university representatives from around the world.
Solidify your plans

Review your notes and follow up with your favourite institutions.
Apply to your top choices of international universities

Study abroad and follow your dreams!
Participating Universities & Colleges
Our commitment to future-focused learning, high-impact research, and effective partnerships with industry and community is reflected in the design of our campus. Our cultiurally diverse campus is in the heart of Sydney's creative and digital precinct and alongside Sydney's central business district.
King's at Western University is a Catholic, liberal arts university college affiliated with a large, world class univesity. King's students enjoy "The Best of Both Worlds" - small classes led by outstanding faculty on a small, beautiful campus while enjoying the experiences of being part of a comrehnsive university.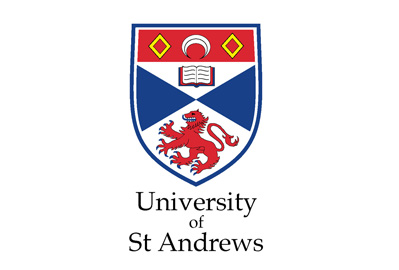 St Andrews is a public university in Scotland, founded in 1413 and renowned for its research and teaching with strengths in both Sciences and Humanities. We offer excellent courses at all levels from our pre-degree international foundation year through to PhD programmes. Rated number 1 for student satisfaction by our graduating students, 40% of whom are international, the University of St Andrews is ranked 1st in Scotland and 2nd in the UK (Guardian University Guide 2020).
KUAS is now offering the brand new, all English Faculty of Engineering programs at Bachelor, Master, and Doctor levels to meet the global demand for streetsmart engineers with its 50 years of experience.
Berkeley Global is a branch of the University of California, Berkeley. Berkeley Global provides short term non-degree study abroad experiences for international students and professionals looking toadvance their academic and professional goals. We offer programs for students looking to gain a study abroad experience as well as certificates for professionals looking to advance their career. In addition, we also offer online certificate programs.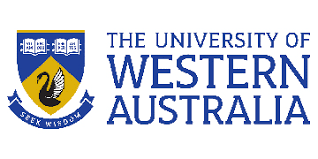 The University of Western Australia is top 100 ranked comprehensive research University which delivers undergraduate and postgraduate programs.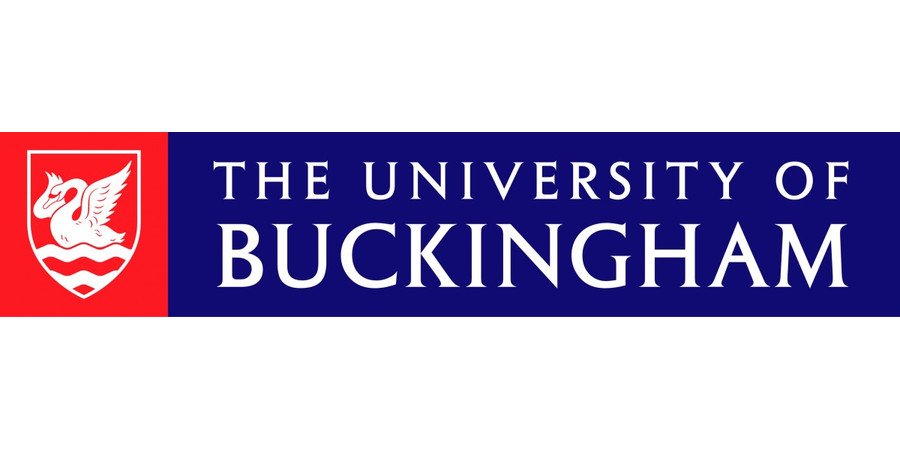 Secure your future with a degree from the University of Buckingham. The University of Buckingham is one of Britain's first independent universities: a home for original, aspiring students. We are proudly independent and committed to the pursuit of truth and freedom of speech. Established via a Royal Charter, our Oxbridge-style tutorials ensure that we keep class sizes small so every student can thrive here.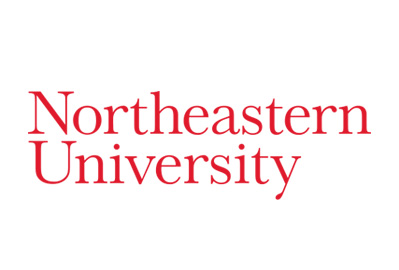 Northeastern sees learning opportunities through a global lens. Join our extensive network of learners, which includes more than 11,700 international students from 140 countries. As a valued member of our community, you will help enrich the intellectual life on our campus and advance cultural understanding. Northeastern is ranked among the top 40 universities in the US.
Founded in Nantes in 1900, Audencia – from the Latin audientia, meaning "listening", and audacia, meaning "daring" – was first accredited by EQUIS in 1998 and is ranked amongst the top European business schools. UN GLOBAL COMPACT & CSR EXPERTISE In 2004, Audencia joined the UN initiative uniting companies, the business world and civil society around 10 universal principles for labour and environmental standards and human rights.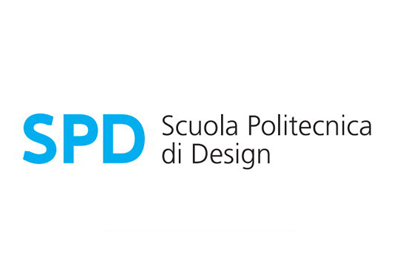 Founded in 1954, SPD is the first Italian postgraduate school, conceived as a bridge to the creative professions. The education is focused on advanced training programmes and University Master courses offered from five different departments: Industrial, Interior, Transportation, Graphic and Digital design. The teaching approach promotes the active participation of primary institutions and businesses as didactic partners. For almost 60 years SPD has been playing a central role in spreading the culture of design all over the world. Its activity has been recognized at international level with many awards such as the prestigious Compasso d'Oro.
Ontario Tech University located in Oshawa, Ontario, Canada located 40 minutes east of Toronto. Over 60 different undergraduate programs, all with a variety of co-op, internship and placement opportunities
RUDN University is the most international university of Russia. Here students from more than 158 countries study. In the University there are 472 degree programs and more than 155 joint programs. RUDN University can provide education in Russian, English and Spanish. Uniting people of different cultures by knowledge RUDN University creates leaders to make the world better.
The Unviersity of Central Lancashire is the perfect destination if you are looking for a world-class education and an unforgettable stuent experience. Situated in the heart of the North West of England, UCLan is one of the UKs largest universities at whcih you will achieve an outstanding degree, make friends for life, explore your potential and discover new passions.

The University of Sheffield is a leading research university with a global reputation for excellence. Ranked in the world top 100 universities (QS World University Rankings 2021) and a member of the prestigious Russell Group, Sheffield offers a world-class education in a vibrant and welcoming city in the heart of the UK.
Full Sail University in Orlando, FL has built a reputation as one of the premier art, music, and film schools in the world. Whether you're passionate about music, live concerts, video games, art and design, animation, filmmaking, web development or the business behind entertainment, an education atFull Sail University can help you begin your journey.
A committed and inclusive management school, MBS (Montpellier Business School) trains the groundsbreakers of a sustainable economic transition. PREPARE TO CHANGE THE FUTURE.
Because tomorrow matters, American University of Sharjah (AUS) educates future leaders who are capable, confident and prepared to make a difference in the world. Discover how you can become a part of this extraordinary community and take advantage of the many academic and extracurricular opportunities available.
SCAD - Savannah College of Art and Design is the most comprehensive art and design university in the world, offering more than 100 degree programs (with 40 majors and over 75 minors) and specializations. The diverse student body is motivated by a faculty of professors with extraordinary academic credentials and valuable professional experience. SCAD's innovative and ever growing curriculum is enhanced by advanced-professional technology, equipment and learning resources. SCAD is one university — offering degrees in Atlanta and Savannah, Georgia, and online via eLearning, with additional study abroad opportunities in Lacoste, France. Each SCAD location provides a new experience, and students can choose to study in any location, at any quarter during their education.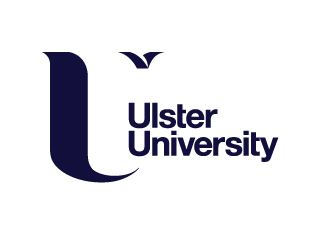 One of the world's top 150 universities under 50 years old (THE 2018), Ulster University is a young, dynamic and innovative university with a spirit that transforms lives, stretches minds, develops skills and raises ambitions. Ranked in the top 25% of all UK universities for research, Ulster and has earned an international reputation for research excellence in Law; Biomedical Sciences; Nursing; and Art & Design ranked as world-leading. The University enjoys a diverse community and warmly welcomes international students from over 100 countries and has 195,000 alumni worldwide in 154 countries.
One of Turkey's highest ranking research universities, Sabanci University provides a high quality education fully in English, supported by extensive scholarships at all levels. Located in Istanbul, Sabanci University has been a prime choice for international students looking to study in Turkey ever since its founding date of 1999.

Founded in 1886, Springfield College offers world renowned undergraduate, graduate, and doctoral degree programs, and provides excellent scholarship opportunities for international students.
Boise State University is ranked as one of the most innovative universities in the United States. At Boise State, leading research, top quality academics, and a diverse student body are offered in a setting that is safe, vibrant, and beautiful.
With campuses located in Halifax and Truro, NS, Dalhousie is a research-intensive university offering over 190 degrees in 13 diverse faculties.
France International Graduate Schools – FIGS, offers you the opportunity to study in French or in English, in more than 20 fields of expertise. You will also be free to choose your campus site among 10 amazing cities in France.
Grenoble Ecole de Management (GEM) is one of the leading business schools with an innovative and dynamic learning model. Our own teaching methodology/learning model trains students to be inspiring, innovative, socially interactive leaders and entrepreneurs. Our four founding pillars allow our students to have a hands-on approach and to acquire experience before entering the workforce.
Established in Kolding for many years, IBA International Business Academy has grown into an internationally recognised centre of excellence for degree programmes in management, marketing, informatics, and design. IBA delivers English-taught degrees from Denmark and from UK universities; on-campus and by e-learning. Our students come from Denmark and all over the world, creating an interesting, attractive, and international study environment.
IMI International Management Institute in Switzerland is a private hospitality and business management school founded in 1991. We offer a family atmosphere and personalised learning and careers support.
Previous
Next
What will I find at the event?